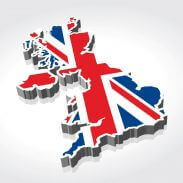 Stock
We pride ourselves on giving great customer service, and will always do our best to keep you informed with delivery dates and timescales. Generally we will supply our Granite Setts & Cobbles direct from stock held at our warehouse in Orpington, Kent, however for larger orders or non-stock items (including Granite Kerbs, Granite Tiles or special finishes), delivery can take 3-4 weeks maybe longer in extreme circumstances. We will advise you on the estimated lead time prior to an order being placed.
Delivery
We partner with a nationwide delivery network for the delivery of our smaller orders and NEVER make a margin so the prices you see below are the prices that we pay.
Your order will always be delivered kerbside. If you wish your order to be dropped elsewhere (i.e. moved onto your drive), then that is solely at the discretion of the delivery driver. Offload will be via tail lift and pump truck unless otherwise stated and agreed in advance.
Upon placing an order with us it is compulsory that you complete and return our Delivery Concerns & Considerations document to inform us of any special requirements or logistical issues. Failure to do this could result in delays or abortion of the delivery and any subsequent redelivery charges due to undeclared information will the responsibility of the customer.  We will strive to complete delivery when arranged, but please bear in mind that the weather, traffic conditions and other factors may cause delays.
Alternatively, customers are welcome to collect orders from our warehouse with prior arrangement.
How much will it cost to deliver?
Zone
Postcodes
Service
Price per crate (exc. VAT)
1-3 crates

A
BN BR TN
Economy
£28
Next day
£32
B
AL B BA BB BD BH BL BS CB CF CH CM CO CR CT CV CW DA DE DN DT DY EN FY GL GU HA HD HG HP HR HU HX IG IP KT L LE LN LS LU M ME MK NG NN NP NR OL OX PE PO (1-22) PR RG RH RM SG S SK SL SM SN SP SS ST SO SY (1-8, 12-14) TA TF TW UB WA WD WF WN WR WS WV YO
Economy
£43
Next day
£49
C
E EC N NW SE SW W WC
Economy
£63
Next day
£68
D
DH DL LA NE SR TS
Economy
£49
Next day
£58
E
EX LD LL PL SA SY (9-11, 15-25) TQ TR*
Economy
£55
Next day
£63
F
CA DG EH FK G KA* KY ML PA (1-19) TD
Economy
£58
Next day
£68
G
AB* DD
Economy
£77
Next day
£97
H
IV* KW PA (20+) PH and HIGHLANDS (excl. islands)
Economy
£95
Next day
-
I
IRELAND* - BT and DUBLIN
Economy
£90
Next day
-
J
ROI*
Economy
£110
Next day
-
K
ISLE OF WIGHT (PO30-41)*
Economy
£100
Next day
-
L
CHANNEL, SCOTTISH ISLANDS AND IOM*
Economy
£160
Next day
-
Zone
Postcodes
Price per crate (exc. VAT)
Dedicated vehicle
4-6 crates
7-9 crates
10-14 crates
15-18 crates
A
BN BR TN
£30
£26
£20
£16
£275
B
AL CM CR CT DA EN GU HA HP IG KT LU ME RH RM SG SL SM SS TW UB WD
£43
£37
£30
£24
£425
C
CB CO MK NN OX PO RG SO
£45
£36
£31
£25
£450
D
B BA BS CV DY E EC GL LE N NW PE SE SN SP SW W WC WR WS WV
£46
£36
£33
£27
£475
E
BH CF DE DT HR IP NG NP NR ST TF
£47
£37
£35
£28
£500
F
BB BD BL CH CW DN FY HD HG HU HX L LN LS M OL PR S SK SY (1-8, 12-14) WA WF WN
£48
£41
£38
£31
£550
G
DH DL EX LA LD LL NE PL SA SR SY (9-11, 15-25) TA TR TS TQ YO
£51
£50
£43
£38
£675
H
CA DG EH FK G KA KY ML PA (1-19) TD
£66
£60
£54
£50
£900
I
AB DD
£82
£77
£75
£68
£1,225
J
IV KW PA (20+) PH and HIGHLANDS and ISLANDS
POA
POA
POA
POA
POA
K
IRELAND – BT and DUBLIN
£82
£77
POA
POA
POA
L
ROI
£107
£97
POA


POA
POA
Surcharges
Pre 10am & pre 10am timed delivery
£25 per consignment
After 10am timed delivery
£15 per consignment
4hr booked window post 10am
£5 per consignment
AM delivery (between 0900-1200hrs)
£10 per consignment
Saturday delivery
£50 per consignment
Tail lift offload
£3 per crate
Small vehicle
£15 per consignment
Delivery will be booked in on the economy service (usually 48 or 72hrs) arriving anytime between 0900-1700hrs, unless otherwise requested and paid for by the customer.
Orders must be in place before 11am for next day and 2 day economy delivery to apply.
Certain postcodes may not be eligible for surcharges e.g. before 10am not available for Central London.
The above prices are based on delivery of FULL 1t crates of granite. Delivery of kerbs or tiles may be made on the quarter or half crate rate (POA).
Consignments of 10+ crates may require a dedicated rigid or articulated vehicle and requires a tail lift / pump truck offload. The alternative is that the customer has a forklift or similar onsite to offload themselves.
All deliveries are outsourced by GSUK and the above prices should only be used as indicative rates. We observe the right to change carrier where deemed necessary based on location or individual requirements. All delivery rates will be confirmed by GSUK prior to an order being placed.
You can always speak to us here at Granite Setts UK at any time – just ring 0800 246 1212. You can also email us at .