Learn about the history of Granite Setts UK
(your top choice for granite setts,cobbles, kerbs and tiles)
Granite Setts UK was created by Managing Director Ken Mansfield with the aim of providing UK businesses and homeowners with high-quality granite at affordable prices.
Granite Setts UK remains a family-run business, yet has a real wealth of experience when it comes to helping customers to shape their landscaping vision.
We love to share our passion for natural stone with our clients. We truly believe that nothing else can match granite for beauty and durability. Man has been using natural stone for building projects and to great effect for centuries, after all.
We are thoroughly experienced in the sourcing of granite and we like to remain friendly and personable – we never take our customers for granted. If there is anything you need to know or want to ask, all you need to do is pick up the phone.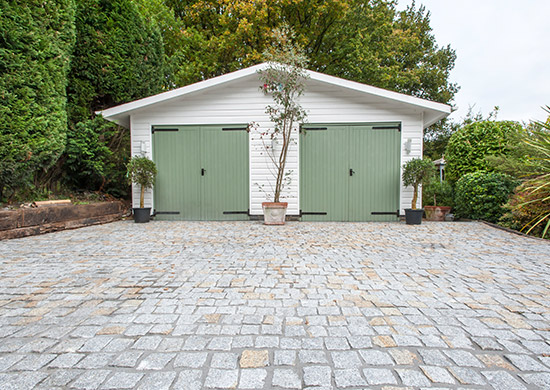 At Granite Setts UK we combine the provision of high-quality services with the supply of high-quality materials. We'll make sure that we source the products that are the perfect match for your requirements.
Paul Alford (BH, PGCE, MA)
Walkers The Builders Merchant Ltd
I am the buyer for Walkers The BM Ltd. We are a very dynamic independent 'heavyside' builders' merchant based in Orpington, Kent. As a builders' merchant, we had our first order from Granite Setts UK Ltd in July 2016. The business between us has grown and year-on-year we are currently running well ahead on turnover. Granite Setts UK Ltd are a very professional company. Both Ken & Grace have good product knowledge and are easy to work with. I was more than happy to be asked to provide this reference for Granite Setts UK Ltd and I strongly endorse them as a company. If you would like to discuss this further, please do not hesitate to give me a call.
STEVEN
Thank you so much for the detailed breakdown on delivery, that's really helpful. I really am looking forward to the delivery Monday and handling them, and will be in contact in the new year to arrange the further 4 crates. Thank you to you and your team for excellent customer service.
CUSTOMER
I would like to take this opportunity to thank you for the prompt and efficient service received from purchasing to delivery. I'm delighted with the product and the courteous delivery I received. Would highly recommend your company product and delivery.
FREE samples to help you choose the right granite setts, cobbles, tiles or kerbs for your project.
If you're unsure about the type of finish that will suit your home or commercial premises, then here at Granite Setts UK we can provide for you a free sample pack. Make your choice from the variety of colours and finishes we offer and we'll send you a small sample for FREE.