Granite chippings
(Granite Setts UK)
Choose granite chippings from Granite Setts UK as a practical decorative option
Granite chippings are highly popular within the railway industry where their size and durability make them an excellent track ballast option. The angular shape of chippings can stabilise track, prevent movement, and promote drainage. For domestic customers, granite chippings provide an attractive and hardwearing decorative option for landscaping and driveway edgings.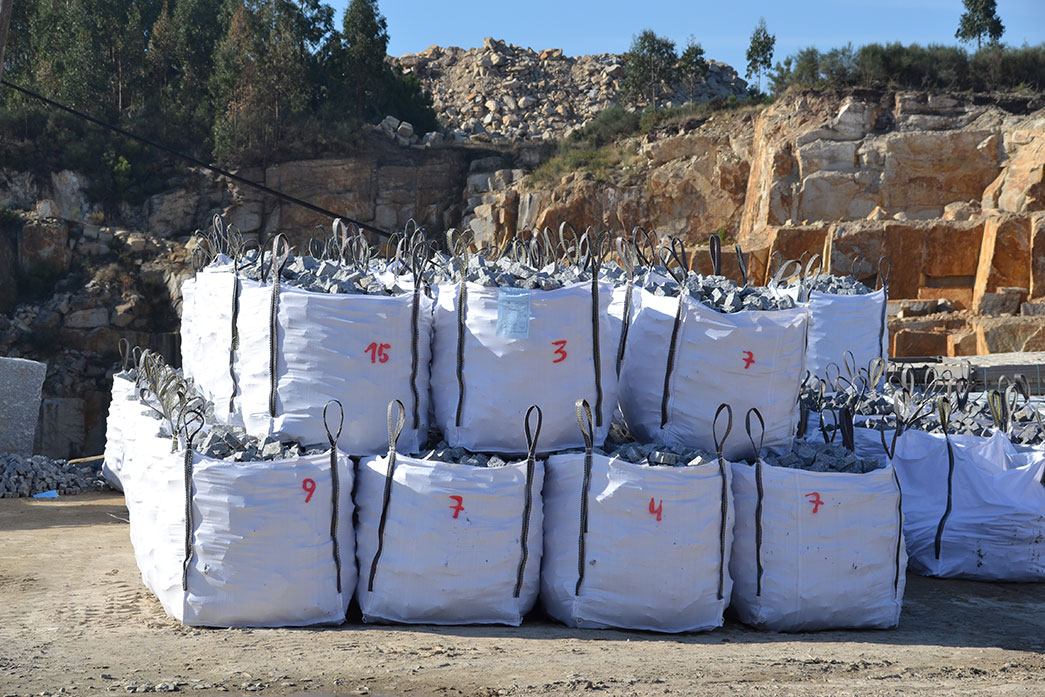 Granite chippings have a number of possible applications
Railway track ballast
Driveway edgings
Landscaping
Garden borders
Ideal for commercial and domestic applications, granite chippings can be used to create stunning landscaping features and clearly define areas, whilst also retaining a natural appearance.
Colour options
We can supply 1 tonne bags of granite chippings in our silver grey or yellow gold colours. Just like our other granite products, these chippings are mined from our quarry in Portugal, meaning they can perfectly complement the colour of any of our granite cobbles or kerbs that are used elsewhere on your property.