AT GRANITE SETTS UK WE ARE ABLE TO ACCEPT AND
DELIVER WHOLESALE ORDERS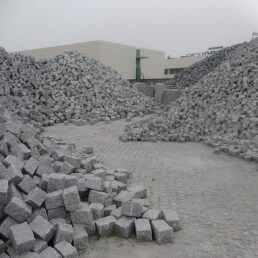 We are perfectly able to react to and fulfil wholesale enquiries. All wholesale orders are of course subject to reduced prices as you would expect upon making a bulk purchase. Wholesale prices are also available for selected business clients and partners.
We can supply granite setts, cobbles, kerbs, and tiles – to speak to us about wholesale ordering please contact Granite Setts UK on 0800 246 1212. You can also enquire via email at sales@granitesettsuk.co.uk.